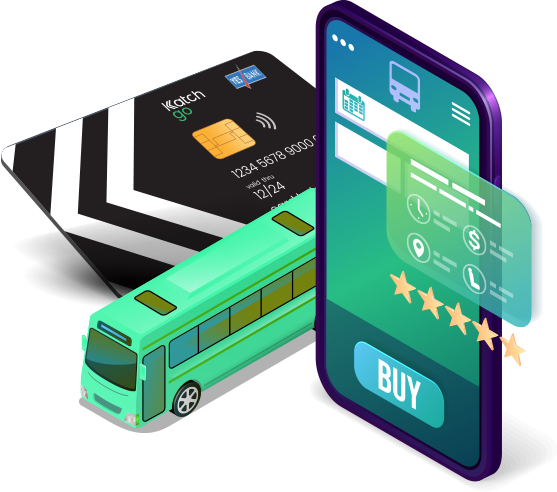 Our bus booking service offers a convenient and comfortable way to travel long distances, with all the amenities you need to make your journey enjoyable.
But wait, there's more! Say goodbye to the hassle of carrying cash and fumbling for change because our travel card works like a charm - the KatchGo card (put link to katchgo card webpage). It's the perfect travel companion for all your commuting needs, whether by bus, metro or private vehicles like cabs and taxis.
Our KatchGo card offers cashless transactions, exclusive deals and discounts, and access to all modes of public transportation. Plus, with our user-friendly website and app, you can easily manage your bookings and track your bus in real time. It's like having a personal travel assistant in your pocket!
So, what are you waiting for? Sign up for our KatchGo card and enjoy hassle-free travel and payments today. And don't forget to book your bus tickets with us for a comfortable and convenient travel experience. It's time to kick back, relax, and leave travel worries behind!